Sports centers are an integral part of the infrastructure of the Moskva Business Center, designed to provide the most comfortable conditions for work and recreation, as well as maintaining a healthy lifestyle...

WorkOut
Fitness club
A large network of WORKOUT fitness clubs has 6 clubs in Almaty and 2 in Nur-Sultan. The certified coaching staff takes care of health safety of the club's clients, being able to find the right approach to each of them, whether they are professional athletes, media personalities, senior and middle managers, creative personalities and housewives.
---
Bronx
Boxing Club
Bronx Fitness Boxing Club for the self-confident people! Boxing is a combination of cardio and strength training, which makes it the most effective way to become stronger, condition the body and remove excess weight. Safety. Sparring only in groups for advanced clients with a set of protective ammunition.
---
Flexibility Academy
Yoga and stretching studio
A network of premium stretching and fitness studios in Nur-Sultan and Almaty for brave, purposeful girls who appreciate comfort and attention to detail.
Get an attractive, flexible and slim body in just 2-3 hours a week, working out in an inspiring feminine atmosphere, without iron and exercise equipment.
---
UDS
Dance studio
United Dance Space is a unique space for studying dance culture. The studio has all the conditions to make your immersion in the dance world exciting and comfortable.
---
Fame
Dance Studio
Dance studio for girls in Astana teaches dancing from scratch. All modern women's dance styles are presented in the studio: salsa lady style, bachata lady style, strip, high heels, jazz funk, contemporary, stretching.
---
Re.Fit
Fitness on trampolines
Refit is not only a sports ground, it is a place where you can feel at home with like-minded people who have already become friends.
Refit is a team of healthy and strong girls!
We make a great contribution to the healthy lifestyle of our clients. We help women improve their health, instill a love of sports and gain self-confidence.
---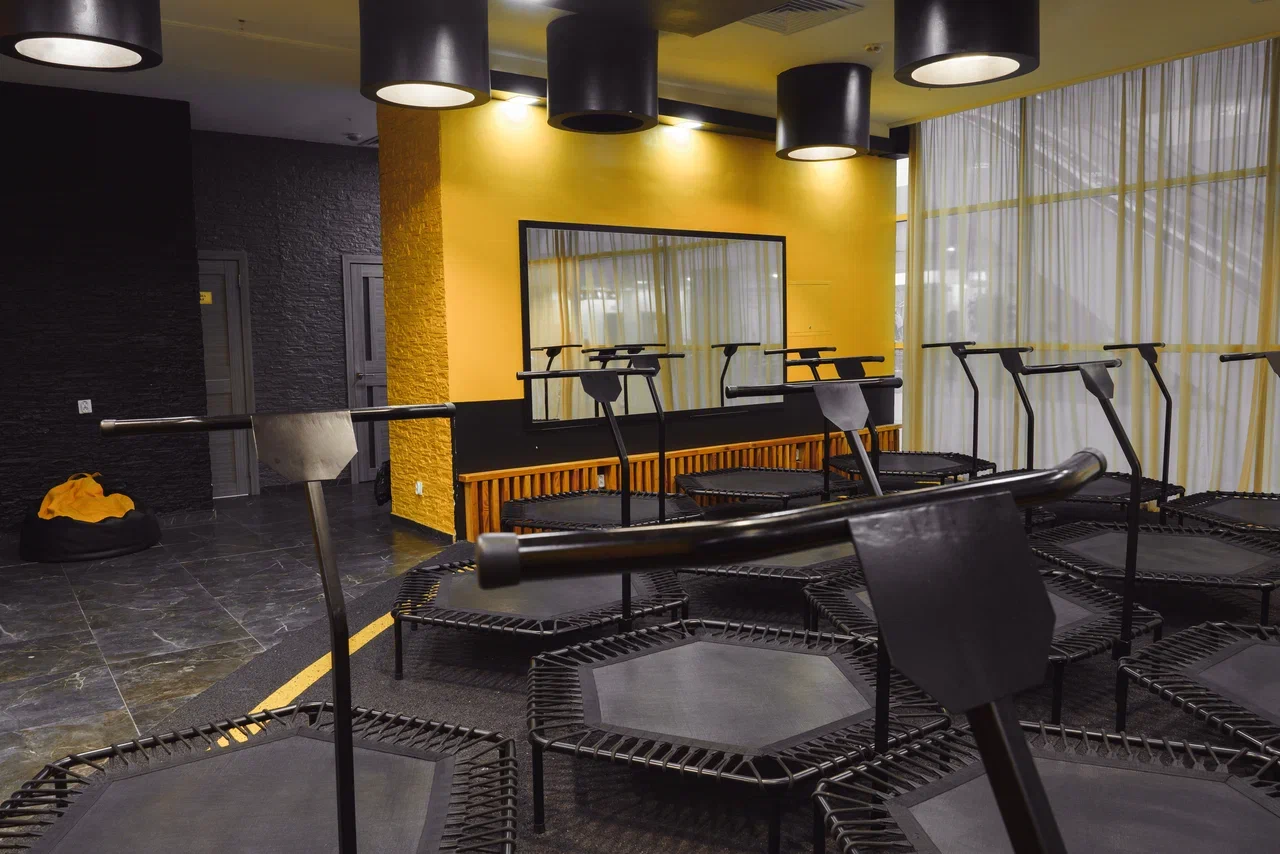 Fit Baby
Club of developing gymnastics for children
Fit Baby is a club of developing gymnastics for children from 1.5 years and older. Developing gymnastics is a discipline based on a system of exercises aimed primarily at developing and maintaining the physical health of children (and adults). This is a sport derived from gymnastics, but not an Olympic sport with overloads and the strictest discipline, but a developing and friendly one. 
---