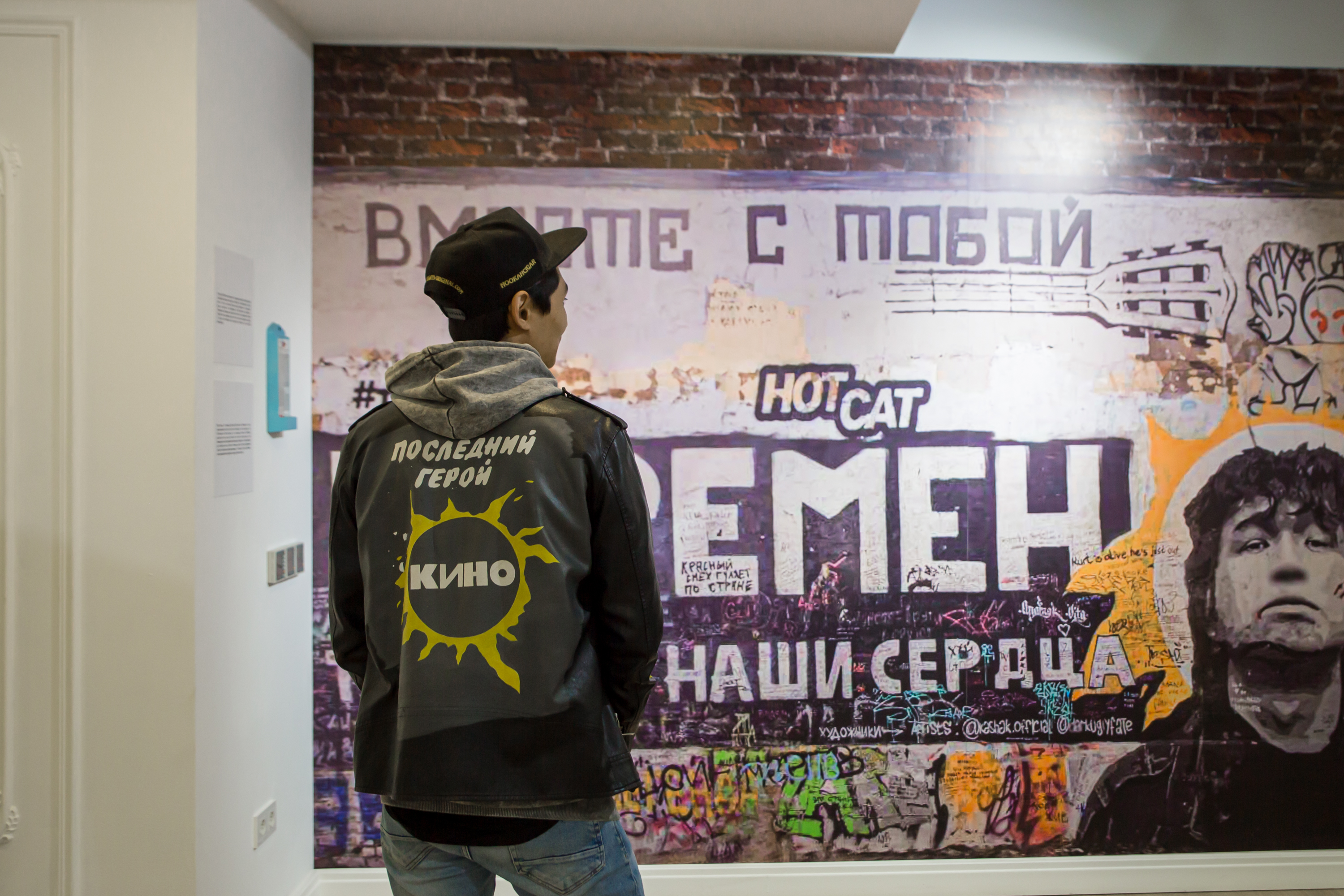 "Star Called the Sun": Exhibition in memory of Viktor Tsoi was held in the Business Center "Moscow"
A unique exhibition project dedicated to life and work of the legendary rock musician Viktor Tsoi was launched on the 16th of September in the business center Moskva. The exhibition is dedicated to the 60th anniversary of the musician.

The exhibition presented Viktor Tsoi not only as a musician, but also as an artist – the audience saw his drawings alongside with the materials of  Kultprosvet  group, inspired by creativity of the leader of the music group Kino.

"Viktor Tsoi is part of the cultural code of several generations of our compatriots. For some, he is the very last hero who reached out to the stars, and for others - the Sun itself. The exhibition in the walls of the Business Center Moskva is a tribute to the memory of an outstanding rock musician and an attempt to explain the phenomenon of his enormous popularity," said Sergey Kozin, director of the Business Center Moskva.

At the central part of the exhibition were pictures of the famous Pavlodar photographer Yedige Niyazov, who was well acquainted with the St. Petersburg musical underground of the 80s. 

"I have no doubt that the attention of the audience will be attracted by works of the famous Pavlodar photographer Yedige Niyazov. Many Kazakhstan fans of Tsoi's work do not even suspect that his iconic photos were taken by their compatriot," said Olga Skalchuk, curator of the project, officer of the Russian House in Astana.

Another "schtick" of the exhibition was the "What if?" space, where visitors were invited to fantasize about how the fate of the musician would have turned out if not for his tragic death.

The exhibition Star called the Sun is organized by the Russian House in Astana with the support of the Business Center Moskva and the Kazakh-Korean Friendship Fund Yernur &Nika.